As a real estate agent or broker, you play a lot of roles. Negotiator, educator, salesperson and neighbourhood guide, to name a few. One of the most important roles, however, is the marketer.
Every successful sale begins with a single point of contact, which means it's crucial to follow up with real estate leads as quickly as possible. Text message marketing gives you an invaluable channel to connect with prospective buyers quickly and reliably.
Real Estate Text Message Marketing Statistics
Before we dive into the specifics of how texts can help you become a top-producing agent, let's talk about why realtors should use SMS marketing in the first place. Check out these stats:
A report from National Association of Realtors found that 62% of all home buyers prefer their agent to send property info via text message. By limiting yourself to calls and emails only, you may be shutting out a large chunk of your potential market.
The California Association of Realtors found that only 5% of realtors communicate by text. Using text messages as part of your real estate marketing strategy gives you a major competitive advantage over other realtors.
According to Pew Research Center, text messages lead to higher response rates than email alone. Our customers see an average response rate of nearly 45%. Emails, on the other hand, have an 11% response rate according to MailChimp.
The numbers are clear, text marketing is an effective way to reach interested leads. By now you may be ready to go out and find the best real estate SMS service. Before you get started, walk through some use cases.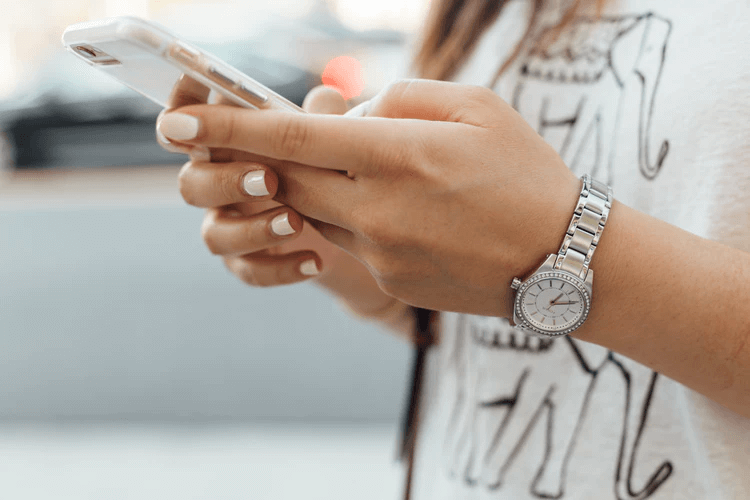 How Text Message Marketing Works
Text marketing is a powerful tool that can be used to accomplish specific business goals. You'd need an in-depth, comprehensive guide that explains all the ins-and-outs. But you only need to know about a few features to get started:
Keywords
An SMS keyword is a word that your customers can text to your mobile number to opt-in for messages. Your keyword confirmation, which can be an SMS or MMS message, also gives you a great opportunity to welcome new subscribers right off the bat!
Campaigns
A campaign is a text message, or series of text messages, that you send a list of subscribers who opted-in using your keyword.
MMS
MMS stands for "Multimedia Messaging Service." These are messages with a longer character limit. You can include photos, gifs, audio files, and video files with MMS.
Autoresponders
Autoresponders are pre-scheduled text messages that can be spaced to automatically send after a few days, weeks, or months.
Data Collection
The data collection feature lets you request more information from subscribers such as first name, last name, email and more.
Text Marketing for Realtors — How Agents Can Use These Tools
Now that you've learned a bit of the lingo, here are some of the ways that SMS or text marketing can help promote your listings and generate sales.
Put Keywords on Riders to Find New Leads
It only takes a few seconds to send a text, and many people will do it on an impulse. What they get in response is a wealth of information on the property, easily accessible at any moment on their phone.
Picture this: A house-hunter drives by your property and spots your rider, which has a keyword you select. They text your custom keyword ("MAINST" in our example) to 41404 and immediately receive the following text message:
Thanks for your interest in 44 Main St! Here's some info: 3 BR, 2 BR, 1,400 sqft, $305,000. Call (555) 328-8121 anytime to schedule a viewing. Click for a virtual tour: http://bit.ly/OBbbdY
Create Unique Keywords for Every Property
Our platform gives you access to unlimited keywords. That means you can create a designated keyword for each listing in your portfolio. When an interested lead texts that keyword, they'll get information for that specific property.
Your keyword should be simple and easy to remember. You could use the property address, the name of your realty company, your name, etc.
In addition to advertising your keyword on the property's lawn sign, you should display it prominently on your online listings.
Send Property Photos via MMS
Our platform doesn't limit you to words alone. A beautiful photo of a property can play a huge role in driving the decision to schedule a viewing. Send video walkthroughs and photos using MMS.
Today 3:30 PM

Come see the recently remodeled kitchen at 44 Main St. We'll be hosting an open house tomorrow from 10-3!
Follow Up With Leads Automatically
Buying a house is a big decision. Understandably, some leads may need time to think before closing or scheduling a viewing. In the meantime, autoresponders make it easy to keep your property top of mind. You can even use automated messages to schedule a showing! Let's go back to 44 Main St. Here are examples of follow up texts you could send out:
Take a virtual tour of 44 Main St. here:http://txt.tl/mJPLPM
Are you still interested in the 44 Main st. property? Feel free to reply to this text with any question you may have!
Collect Information About Your Leads
Use the data collection feature to find out your leads' first and last names, what cities they're looking in and what their budgets are. With this info collected, you can follow up with other listings in your portfolio. And of course, our platform lets you access and export this data at any time.
Keep The Conversation Going
Once you've used text marketing to generate leads, send photos of your listings and share important property information, you're ready to take the conversation offline. Follow up and close the deal!
Key Information To Include In Real Estate Texts
What should you include in the body of your text message? You can customize the message to include any info you want, but we recommend treating it as a bite-size listing.
Here are just a few items you can include:
Address
Profile
Size
Price
Your contact info
Shortened link to Google Maps
Shortened link to your website
Real Estate Text Message Templates
Crafting real estate messages to clients is easy.
Here's the info for 10 Cloverfield Lane: 5 BR, 3 BA, 6,000 sq. ft. $2.5 million. (314) 159-2653. Photos: example.com
Thanks for your interest in 10 Cloverfield Lane. Schedule a showing here: example.com
Since you liked 10 Cloverfield Lane, we thought you might also be interested in these properties: example.com
Text Message Marketing Laws in Real Estate
Texts can be a powerful tool for agents, as long as you comply with the Consumer Protection laws in your region. Consumer Protection laws provide for some basic consumer protections when it comes to text marketing. We've made complying with these laws automatically, so can focus on what you do best: selling homes.
Remember the keywords and shortcode we mentioned above? If a lead texts one of your keywords to your shortcode, they'll get an automatic, free compliance message.